Axium Buying Group
Ireland's Largest Independent Buying Group for Irish Pharmacists.
Delivering great savings on products for our members since 2009.
THE POWER OF
MANY
Our members, who are distributed throughout the country, are united in buying power by their Axium Buying Group membership. Members benefit from a collective buying power that they could never achieve as independents or as small groups.
UNPARALLED DEALS FOR OUR MEMBERS
We negotiate with all the principal suppliers on an ongoing basis. Many discounts are exclusively available to Axium members. Members are assured of the very best deals available on ethical lines, generic lines and parallel imports.
BETTER CASHFLOW FOR OUR MEMBERS
Our discounts are applied immediately. Your savings are not tied up in delayed rebates. We have also negotiated the longest possible credit terms with all suppliers.
STATE OF THE ART TECHNOLOGY
We are continuously improving our systems with value-added features implemented each year; many of which were suggested by our members. Axium works seamlessly with your dispensary PC, or you can browse from your laptop, tablet or smartphone.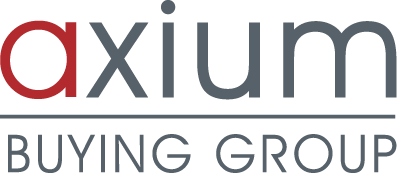 AXIUM BUYING GROUP is Ireland's largest independent buying group for Irish pharmacies. Over the years, hundreds of pharmacists have safely used Axium's brokering platform to quickly and easily achieve the best possible margin on products for their pharmacies.
OUR MISSION is to advocate for and protect our clients by leveraging the collective buying power of the Axium membership. We have a strong and completely independent voice in negotiations with suppliers.
Being an Axium member means I know that my dispensary purchasing is being centrally managed and I am receiving the best discounts. This gives me great comfort and allows me to focus on growing my business while knowing that my margins are protected.
Having three pharmacies to manage means that I need a system that is very easy for all my staff to use. One of the great benefits of Axium's fully automated computerised ordering is that it is simple to use and I can maximise my discounts effortlessly.
Consistency in what generics are supplied is vital. The fact that Axium's first choice generic remains consistent month after month is very important for patient satisfaction while still providing the best pricing for me.
Axium has a proven track record in supplying PIs and generics since 2009. It has helped my business weather cut after cut. It is great to know that I have a company with this history of innovation by my side.
It's a breath of fresh air to deal with a friendly supportive customer care team who take pride in solving any issues that may arise. You really get the impression you are part of a team with the same goals rather than an annoyance.